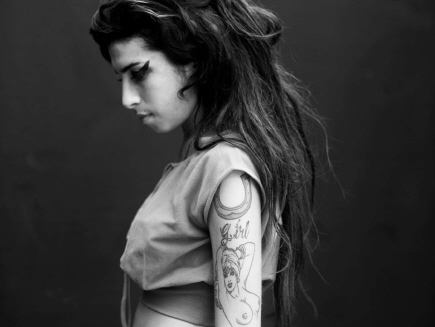 Amy Jade Winehouse
(Sept 14, 1983 - July 23, 2011)
It's been quite sometime since I last updated my blog. I've been meaning to do so today but little did I know, for all the wrong reason.
I never liked/loved any artiste as much as I loved Amy Winehouse. I loved her as a singer/songwriter, not as a celebrity. She was one of those few people who really had a knack in writing and singing her songs straight from her heart and needless to say, the songs she wrote were honest, sincere, raw and very poignant - a reflection of her own life.
Today, she was found dead in her apartment at the age of 27 - at the return of Saturn. Too soon, Amy, too soon.
They would never be any perfect word to describe her brilliance as an artiste. Her work of art speaks for her.
I love you Amy. Now, rest in peace and may you find comfort at the other side.
I'll never go back to black.
juicyword@gmail.com
Twitter: @kyeberry